– Set out for the future of digital marketing with those creating it.
Asia's premiere digital marketing, media and advertising event — ad:tech — is back in China this year taking place on 26-27 June at Kerry Hotel Pudong Shanghai with expected 2,500+ attendees to put you in at the heart of digital marketing and media industry.
The advisory board meeting for ad:tech China 2014 was held in March at EF (Education First), Shanghai Office, gathering the cutting edge players in China's digital marketing and advertising industry, as well as sought-after savvy marketers for both global and local brands to play an invaluable role in defining the editorial focus of the ad:tech China conference, outlining  the key issues, topics and speakers that will make this year's event  a key meeting point for the industry in China and beyond.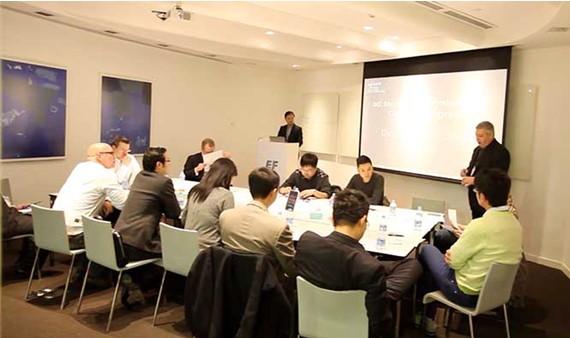 In the picture, ad:tech china advisory board meeting at EF, Shanghai Office.
Liao Ming, Unilever China; Keen Yim, Burberry China; Eric Ma( Gang ), UNIQLO China; Tian Zhang, Coca Cola China; Albert Thong, Cisco…brands represented as well as Lawrence Wan, Amnet Group/iProspect; Clement Yip, Proximity; Ding xiao dong, Blue Focus Digital…agency represented and many more, attended meeting. Click here for more information of the board member.
Key take outs from the meeting:
The 2 day conference program has been 100% crowd sourced by "industry for industry", aiming to help smart marketers with emerging strategies, the latest innovative technologies, best practices, and insights from successful digital marketing campaigns. It will be separated into 3 tracks, which consists of  8 key issues including, Mobile, Branded Content, Data & Analytics, Social, Programmatic Buying and E-commerce, Omni Channel, Video and ad:tech innovation covering featured topics including :
Ÿ   Creating a Digital Strategy driven by Mobile- Global and Local Platform for Mobile Video Strategy
Ÿ   The Art of story telling – Brands as Content Publishers
Ÿ   Putting Big Data to Work for Your Brand- Case studies for B2B and B2C
Ÿ   Determining digital ROI – How to measure ROI in digital adverts  with leading technology? (RTB)
Ÿ   Paradigm Shift – The influence of Omni Channel on Consumer Behavior in China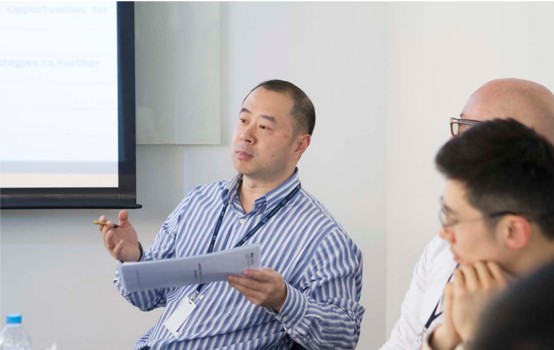 In the picture, Tian Zhang, Interactive Marketing Director for Coca Cola China sharing his thoughts on hot topic "big data"
"Big data in itself is not a solution. We have yet to see a solution for big data. Instead, it ought to be seen as an approach. It is the approach of managing various data sources for generating better insights. Coco Cola has huge amount of data and we have been collaborating with many leading technology solution providers to build up models doing data analytics to get deep customers insight. It's necessary for marketers to know these digital marketing trends, as well as Programmatic Buying (RTB)."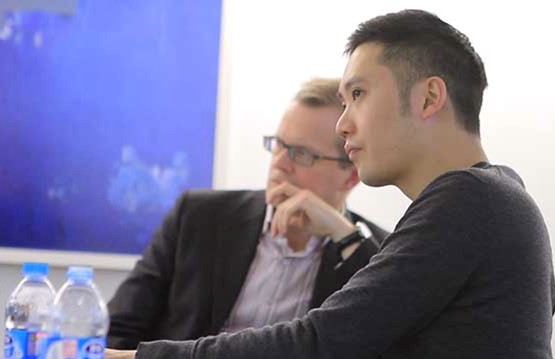 In the picture, Keen Yim, Director, Marketing & Communications for Burberry China with Bryce Whitwam, Managing Director for Wunderman in group discussions on social media marketing in China.
"I think it is important to realize that it is impossible for any brand to rely only in opening a Weibo account as their major effort on their digital marketing strategy. A good digital marketing strategy is the wise use and selection of your digital tools, which means a right combination of social media networks, websites, and e-commerce channels. Different Fashion and Luxury brands are aware of this and as a result they combine their presence on Weibo, it could be with other digital tools or even with a mix between O2O strategies." Said Keen Yim, Marketing & Communications for Buberry China.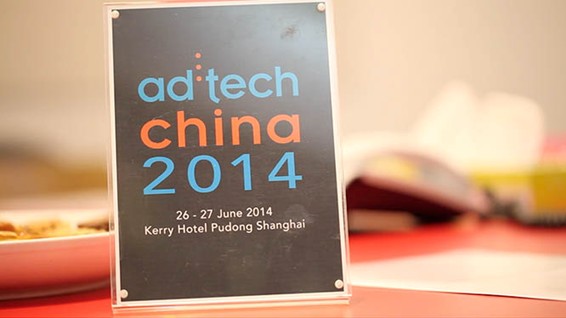 " I have been attending ad:tech for nearly a decade now. ad:tech is far and away the best digital marketing conference in Asia. It is a great place to network with industry thought leaders from China and abroad, learn about the emerging trends and best practices in digital marketing and have fun!  I usually only choose 1 or 2 digital conferences a year to attend, and ad tech is always at the top of the list. Hope this year's ad:tech China will be an iconic event!" Shaun Rein, CEO for CRM Group expressed his expectations for this year's ad:tech china.
For the latest update of the program, keep a close eye on: http://www.adtechchina.com/en/conference/programme
ad:tech china 2014, the world's leading digital marketing event will be taking place on 26-27 June in Kerry Hotel Pudong Shanghai . Seating is limited,  REGISTERonline today to set out for the digital marketing with those creating it.
Media Contact:
Cady Sun, dmg::events, digital marketing
Tel. +86 21 5466 7338 Ext:12   Fax: +86 21 5466 7330 E-mail: cadysun@dmgevents.com
About ad:tech:
ad:tech is an international series of digital advertising and technology conferences and exhibitions for the interactive marketing profession. ad:tech hosts events in New York, San Francisco, London, New Delhi, Shanghai, Singapore, Sydney, Kyushu and Tokyo. For more information, please visit: http://ad-tech.com/
About dmg::events:
dmg::events is a wholly-owned subsidiary of the Daily Mail and General Trust plc (DMGT, www.dmgt.co.uk), one of the largest media companies in the United Kingdom. dmg::events was founded in 1989 and in 20 years has managed Exhibitions, Conferences and online platforms for many industries in up to 25 countries. Additional information on dmg::events can be found at http://www.dmgevents.com